At our core is a desire to be the best person we can be, to make a difference while we are here, and to feel that our life mattered when we are gone. Reflecting upon and sharing what truly matters is a form of self-discovery, while enhancing generational wisdom. Why not live your life as you wish to be remembered by learning from your experiences along the way, providing teachable moments for your loved ones, and intentionally creating the most valued gift you leave to current and future generations — an enduring legacy?
We know life is hectic and often complicated. We also recognize that thinking about what is most important and sharing what we learned throughout our lifetime may feel intimidating. Yet, a single life experience when shared from your heart, can help you uncover what makes you uniquely you, demonstrate how you coped or thrived when facing adversity, and provide insights into why you chose a particular path. A single life experience when shared from your heart, can also provide an ah-ha moment of discovery, an inspirational life lesson, or generational values to inspire your loved ones to live their best lives.
LivingWisely makes it easy for you to Live Your Legacy. Begin by sharing the unique experiences and reflections that shaped your life so far. We then inspire you to go further and discover and share your life lessons, wisdom, values, resilience, gratitude, love, wishes and generosity. And when you share what matters most through heartfelt letters, inspirational narratives or engaging experiences, the benefits are extraordinary. Life milestones and celebrations become remarkable, you live with greater insight and intention, and you teach and inspire your loved ones to navigate their life journeys.
Our programming has helped individuals live their best life and create an enduring legacy: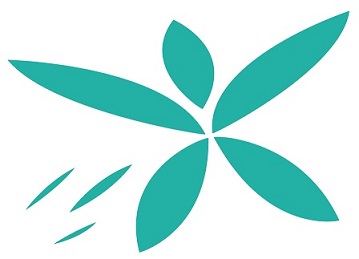 Focus on what truly matters
Be more grateful and intentional
Create remarkable life experiences
Make a tangible difference
Deepen relationships
Gain peace of mind
Improve health and well-being
Navigate life challenges and transitions
Strengthen personal and family resilience
Improve quality of life and engagement
Clarify and communicate priorities, wishes and needs
Teach and inspire loved ones to navigate their life journeys
Create an enduring personal and generational legacy
Find comfort after the loss of a family member, friend, beloved pet or service animal
With our new LivingWisely private portal, you may subscribe to reflective and inspiring programming tailored to your needs and situation throughout your life stages. You decide how and when to engage: share as much as you wish whenever it is convenient for you, type your responses to guided prompts or use voice recognition to transcribe your words, add your cherished photographs, and create heartfelt documents and meaningful activities to share with your family, friends and community anytime.
It's easy to get started with LivingWisely. Sign up for an annual subscription to one or more of our engaging and easy to use programs. Work at your own pace using our self-guided programs on your computer, tablet, smartphone or a combination of technologies to create and share your heartfelt documents along the way. Complete as many programs as you wish or add them throughout your lifetime. Or give us a call and we'll help you gift a subscription to your loved ones or friends: 651.600.6412.
Additional resources are available to complement your LivingWisely subscription. And our team of professionals is available to guide and support you including editing, preserving and sharing your letters, narratives or documents as beautiful and meaningful keepsakes.
We look forward to helping you discover what truly matters so that you may live your best life with insight, inspiration and intention — while shaping an enduring legacy for your loved ones. Enjoy your journey!
LivingWisely is your personal guide to help you live your life as you wish to be remembered: gain wisdom from your past, live more intentionally in the present, make more informed decisions about your future, and teach and inspire your loved ones to live their best lives — one remarkable moment at a time.